About Us
Cloudberry Studio was founded in 2008 with locations in both New York City and Bangkok, and projects in many countries in between. Our global experience and multi-faceted skill set gives our team a unique perspective when designing for children. We approach each project as an opportunity to progress the field of children's experience design. Children can be the most ardent supporters and the most honest critics. We know we have designed something well when we see the the excitement and glowing curiosity in their eyes.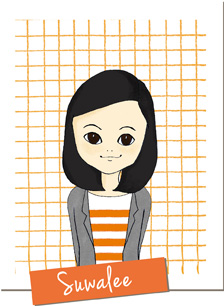 Suwalee Kochawat
Art Director + Designer
With a strong background in Scenic Theater Design, Suwalee is a designer and visual artist with successful projects all over the world. Most recently, she has worked with Jack Rouse Associates to design many critically-acclaimed experiences for children. In the United States, Suwalee worked on innovative children's museums, visitor centers, and science centers.  In Europe, she designed several exhibits for Imaginosity, the first children's museum in Ireland. In the Middle East, she was one of the designers for several theme parks, including the Ferrari Theme park in the United Arab Emirates, the world's largest indoor theme park. In Asia, Suwalee designed children's exhibits for the world's largest science and technology center, in Guangdong, China, and for an innovative new science center in the Philippines. When she is not traveling the world designing the world's largest things, she likes to dream up cool experiences for kids.
DREAM PROJECT:
Suwalee's dream project is a children's learning center that can be replicated in cities around the world. She sees the centers as being as ubiquitous as libraries, accessible to children of all ages and socio-economic backgrounds, and focused on teaching children to make good choices, like having respect for the world around them, and being kind to each other. As she puts it, "I don't just want children to gain knowledge, I want them to gain wisdom, too!"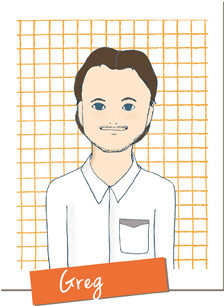 Greg Gallimore
Principal
Greg has extensive experience in film, theater, architecture, and exhibition design. He has worked as a project manager, designer, and engineer of interactive exhibits at well-known firms and institutions, such as ESI Design, MurphyCatton, Inc, the Liberty Science Center, and the American Museum of Natural History. Greg has worked on projects ranging from a Wildlife Challenge outdoor obstacle course to the first science center in Puerto Rico. He has also run his own video production company and even designed (and performed!) for summer stock theater. Adding up all of his experiences, it becomes clear that he was destined to start a company that designs experiences for children. Some of Greg's favorite projects have been working on exhibitions for some of the top children's museums in the US including, The Strong Museum of Play, The Brooklyn Children's Museum, and the Indianapolis Children's Museum, to name a few.
DREAM PROJECTS: Greg couldn't pick just one!
Spaces that inspire children to learn about healthy living and building stronger communities
Creative playspace modules that can be rebuilt in many locations and will feel unique and custom while providing great value to developers
Spaces in unconventional places that are fun and surprising. Do you want an exhibit in a tree? Greg wants to design it!